Last year, I wrote my first "Year in Review" post. What started off as a Quantified Self project quickly evolved into a recap blog post with some data and charts thrown in.
I enjoyed the process of taking some time at the end of the year to reflect on where I've been to help me know where I'm going. This post is by no means exhaustive – it's mostly a playground for my curiosities about certain aspects of my life.
Looking Back
✈️ Travel
Travel is often the highlight of my year, and this year was no exception.
We did almost all of our travel during the summer. I always want to take advantage of summer and inevitably fail to plan basically anything.
Luckily, Laura is a way better planner and we had a jam-packed summer. We kicked it off with a trip down to Ocean City, MD with Laura's family. Laura used to go every year as a kid so she knew all the good funnel cake places on the boardwalk.
We then went on a few weekend trips, which included 2 weddings, wine tasting in Sonoma, the Hamptons, and even camping on Staten Island 😂
Croatia 🇭🇷 & Slovenia 🇸🇮

Sunset in Hvar
For our big trip of the year, Laura and I chose to visit the Balkans (Croatia, Slovenia, Montenegro) at the tailend of summer. Beach vacations usually aren't my first pick, but this trip exceeded my expectations. The scenery was stunning, water absolutely clear, and the whole region had such a rich history.
We started off in Dubrovnik (aka King's Landing) and worked out way up through the coast to Split, hit the Istrian peninsula, then ended our trip in Slovenia. There were too many highlights – we hiked, did some wine tasting, took boats to secluded beaches – but the one that stands out is learning how to swim!
You can watch my IG Highlights of the trip here: Dalmatia, Istria & Plitvice, Montenegreo, and Slovenia.
Japan 🇯🇵
I also had the opportunity to visit Japan for work. We launched a test in Japan (along with some other countries) and wanted to learn more about its effects, especially amongst the influencers there. The crazy part is that my 10-day work trip started immediately after we got back from Europe. After 48 hours in our apartment, we packed our bags and set off again.
Laura decided to tag along too, though she ended up getting a bullet train pass and traveling across Japan while I stayed in Tokyo. Still, we were able to spend far more time together in Tokyo compared to our last trip - which was only 48 hours and Laura was sick for half of it so it didn't really count.
While much of my time was spent working, I did manage to get out and see more of Tokyo than last time. I had a couple of tasty meals, saw some old friends, had more than a few whiskey highballs, got some 👌 time lapses, and a few nights of karaoke. Oh, and 7-11 onigiri. Lots and lots of 7-11 onigiri.
You can watch my IG Stories here
📹 1 Second Everyday
This was year seven of recording my 1 Second Everyday. I now have over 40 minutes of footage of my life in one second slices.
I've embedded the video at the bottom of the post!
📸 Photography
I take a lot of photos and thought it'd be fun to create some visuals around my photo taking habits.
I took 18,165 photos, just a touch more than what I took in 2018

(18,053)
The most I took was 716 on August 24th, 2019 in Dubrovnik while we were on vacation.
Here's a snap from that day: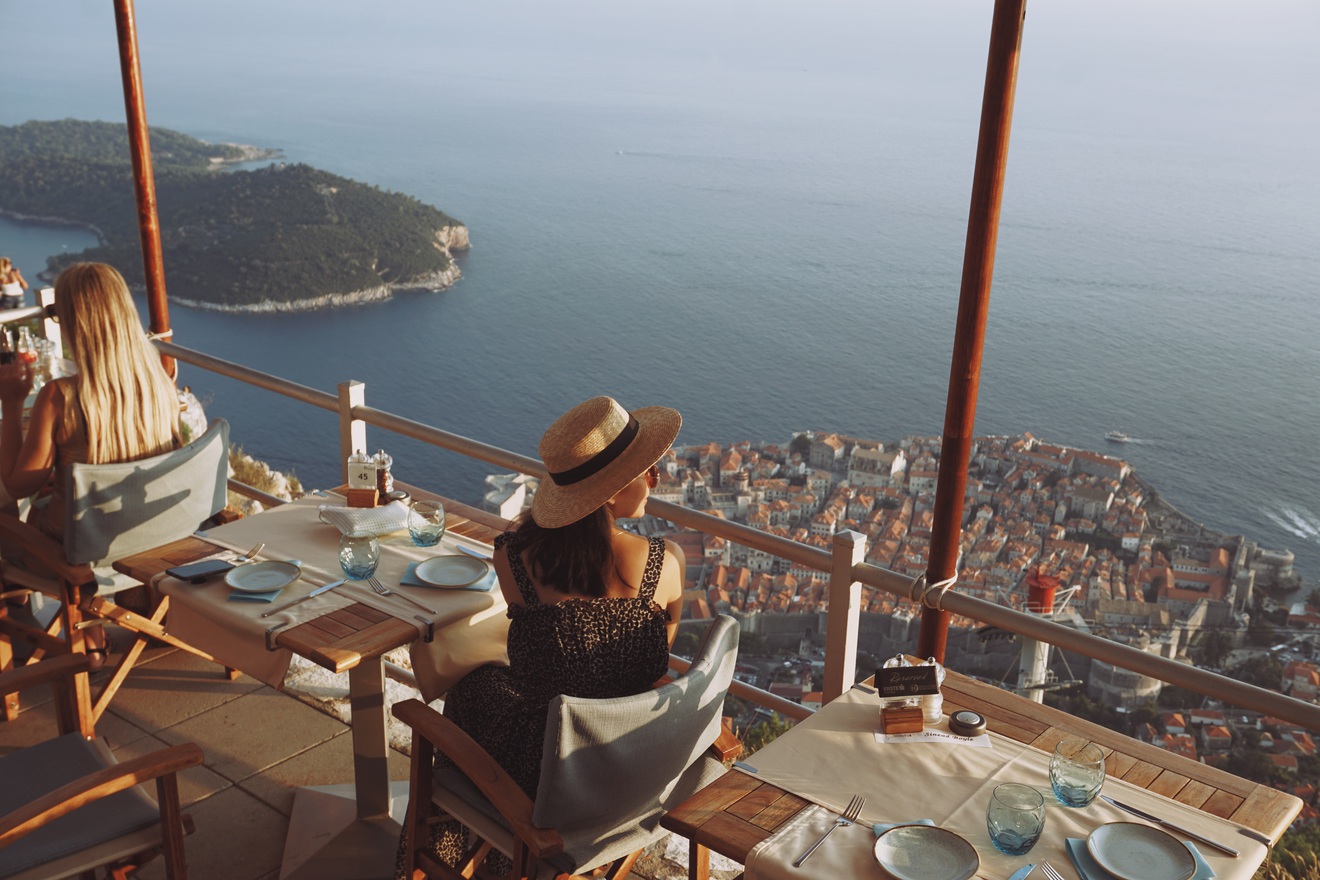 My longest streak of taking photos is 90 days. It started on July 7th and ended on October 5th.
...while my longest streak not taking photos is 2 days, which happened three times.
82% of my photos are taken using my iPhone.
And tend only to use my Sony a6000 on trips or holidays.
👨‍💻 Work
This year, I felt like I hit my stride at work. Prior to Instagram, I had been working on Timehop for nearly seven years. During my first few months at Instagram, I had to relearn how to contribute outside of that very specific setting.
If you read last year's post, I was definitely telegraphing that I was lukewarm about work.
For the better part of the year, I've been leading a meaningful product change to Instagram, hiding the like count. (sidebar: I'm working on a post called "Isn't that just a one line change?". Alternately titled, "How 12 Pixels Kept a Team of 10 Busy for a Year"). For such a small visual change, it's been interesting, and both technically- and organizationally-complex.
This project gave me the opportunity to take advantage of my experience from Timehop, like working across the whole stack (iOS, Android, backend) and fixing scalability issues. I was also able to work well with my partners across different functions (product, design, research, etc) to keep things running smoothly.
The project also stretched me professionally. At Timehop, we used to all sit in the same room and we were able to build and ship stuff on the same day. With an app with billions of users, we need commensurately more consideration when shipping stuff. I've learned a lot about understanding the different parts of the business and being able to manage a lot of disparate stakeholders (both internal & amongst our userbase).
It's also kind of fun to see Kim Kardashian talk about the thing you've been working on.
---
🥅 Revisiting Goals
In last year's post, I had set a few goals that I wanted to work towards. Let's see how those went.
📝 Writing
As you can see, it's been crickets and tumbleweeds around here. I've continued to write weekly recaps at work, but that hasn't translated over to writing here.
I did write a few editions of my newsletter but it never really felt natural. I never got as much out of it as I wanted because it felt forced. I do still do want to write more but I'm not sure what makes sense to set as a goal.
Do you have any tips for how to write more? I'd love to hear them!
📺 Youtube Usage
I wanted to cut back my Youtube usage because I felt it was taking up too much of my free hours. I wanted those hours to be used more productively, like for reading or exercising (see below).
The good news is that, while I still watch a lot of Youtube, I've significantly cut back – and have some numbers to back that up 😁.
In 2018, my approximate total Youtube watch time 8 days, 3 hours. That went down to 6 days, 15 hours in total in 2019. That is over 20% reduction – a reclamation of a day and a half of my life.
I'm feeling good about my improvement and hopefully can keep some tabs on my usage more regularly.
Top Channels by View Time
Top Channels by Videos Watched
💪 Fitness
Less Youtube definitely did not translate into more exercise. Last year, I lamented that I only rode 722 miles. This year, I fared way worse at 587 miles.
In late April / early May, I was a good pace ahead of 2018. Unfortunately, I injured my hamstring running while training for a 10k with Laura. That kept me off my bike for almost two months.
Once I got healthy, I started back on it for about a month until our Croatia trip and then completely fell off the wagon.
This is all nothing compared to the nearly 2,200 miles I did in 2017.
📘 Reading
Less Youtube did seem to translate into more books read though! I set an ambitious-for-me/modest-for-others goal of 6 books. I'm happy to report that I hit that goal and even started on my 7th book.
You can read more in Books I Read in 2019
---
Looking Forward
📖 Reading
My time spent reading books is more fulfilling and more durable. I still read of blog posts and articles, but I find myself being much more selective in what I read. I try to avoid the newscycle rat race and have leaned more heavily on newsletters for higher quality reading.
I'm going to set a slightly more ambitious goal of 10 books this year.
🚴‍♂️ Fitness & Cycling
I'm hoping to get back on my bike more often this year! 🤞If I can get past 1,000 miles next year, I'll be happy 😄
🤖 Machine Learning
I feel that one of my biggest blindspots is machine learning and how to apply them to products. I only have a vague understanding of how to train and use a model. Without that, I feel like it's hard for me to think of ML-enabled features without more learning.
I'm hoping to get to a base level understanding of how to build a neutral network using Tensorflow or Pytorch. I'd love some recommendations for learnings resources if you have them!
🚗 Driving
I'm a born and raised New Yorker and, as is common, I have a driver's license but don't drive at all. I got my license at 21 but haven't driven basically at all since then. I've always felt like I should relearn, but never felt like I needed to…until recently.
I'm hoping to relearn how to drive and get comfortable doing so.
---
2019 was a good year, but not without its hardships. We went to three funerals this year, and I had one of the worst days of my career, as a couple of examples.
Still, on the whole, 2019 has been good. I've grown my confidence in my work, made meaningful progress towards some of my goals, and starting to spend my time better. I'm leaving 2019 feeling grateful and lucky.
Happy New Year and here's to a new decade!
---
---
Millions of thanks to Laura for providing invaluable feeback on the post (and for putting up with me coding late into the night)