I've been meaning to write one of these end-of-year reviews for ages, but time always seems to slip away or I'm over ambitious in what I want to say. This year, I figured I'd just write and publish whatever I wrote, so here we go.
Looking Back
2018 has been a year where I've been able to reorient and rediscover myself a bit.
✈ Travel
Europe Trip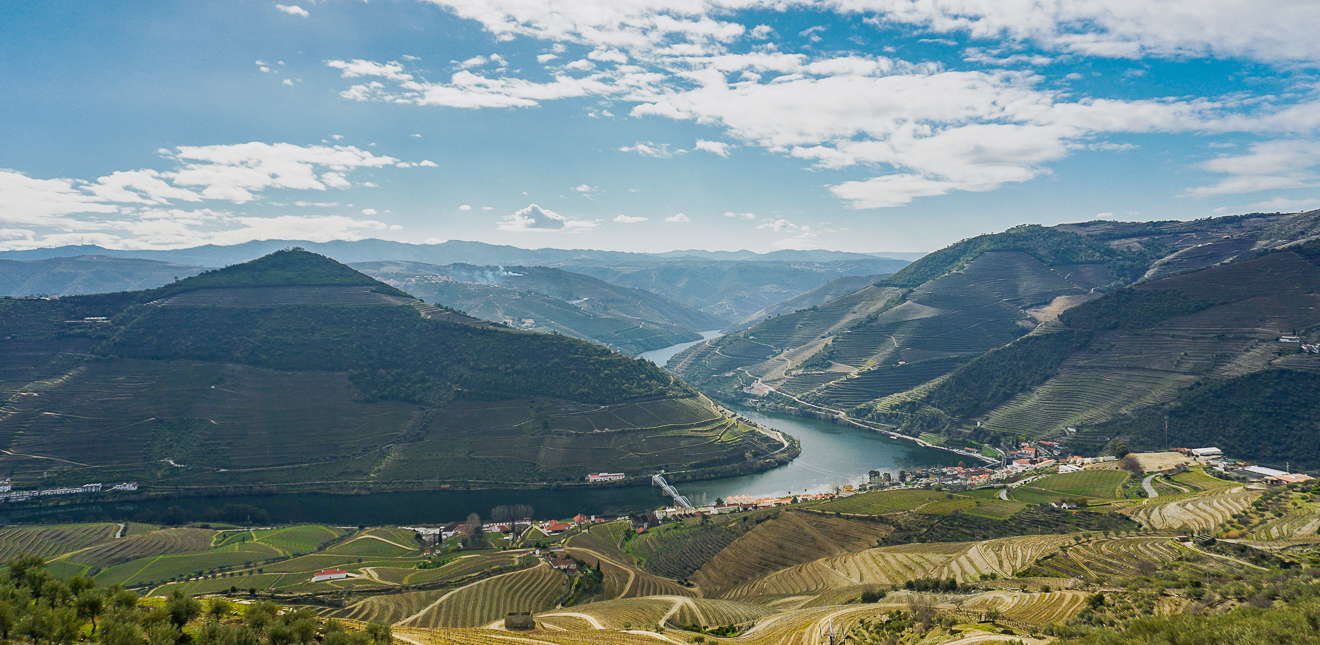 A view of the Douro Valley wine country from Casal de Loivos in Portugal
After I decided to leave Timehop in 2017, Laura and I both decided to take time off to travel. At the end of 2017, we packed up our apartment and threw all our stuff into storage for six months, and then set off for Southeast Asia. We came home for the holidays (and took a quick trip to Quebec to visit the Christmas markets!) and it was nice to have some extended time with my parents and family.
In January, Laura and I decided to go to Europe. We booked one-way tickets to Paris and, with just a loose itinerary and our carry-ons, set off for the next eight weeks.
During the trip we hit:
(click the links to see the highlights from each of those cities!)
My favorite experience was our trip to a Basque cider house (the Basque Country in general was amazing!). See what it was all about here!
Getting to travel over those six months taught me a lot about myself, namely that:
I don't think I could be a digital nomad (I'm discovered pretty attached to the creature comforts of "home" and I imagine it would take me a good year to finally start to feel at home in a new place)
how to be a better partner to my wife. Even after 11(!!) years, we continue to find better ways of working together.
Maine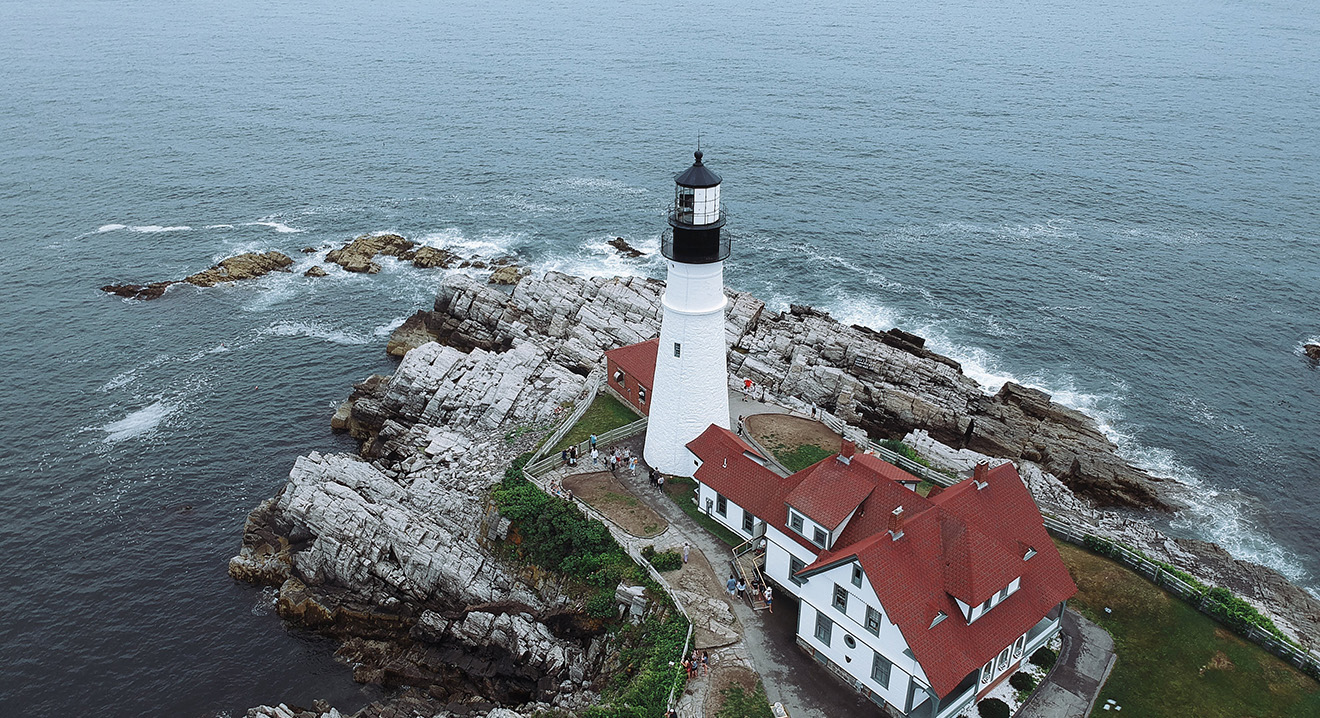 The Portland Head Lighthouse from above
I went to Acadia National Park with my in-laws over the 4th of July. Many, many lobsters were had. I also went kayaking for the very first time, though I spent most of it taking photos while Laura paddled (sorry, Laura). I also got in some good drone shots (thanks Tal!).
You can see my stories from the trip here.
Patagonia

Somewhere between Campamento Cuernos and Campamento Torre Central in Torres del Paine National Park
Laura and I typically go to cities when we travel, so when we decided to go to Patagonia and do a 5-day trek through one of their national parks, I was excited and definitely nervous. It had been on Laura's bucket list for a while and we decided that was our next trip.
This trip was definitely a stretch for us: we had never done multi-day treks and only ever camped once in our lives.
It ended up being one of the most beautiful and satisfying trips we'd ever gone on. We did the 5-day W Trek on our own, rode horses, saw a glacier, kayaked by said glacier, and hiked to mountain top lagoons.
I learned that I can indeed live without the internet for 5 days. I also learned that I had so much more time in my day without the internet 😂
View the stories from the W Trek and the rest of the trip.

Laguna de los Tres in front of Mt. Fitz Roy
Time Spent Posting on Instagram
Too much
Travel by Mode of Transportation
🏡 Moving to Brooklyn
After five years living in the Lower East Side, we moved to Brooklyn this year!
It was bittersweet to leave the LES since we loved our apartment. It was our first apartment together, and our home when we got engaged and married. While I loved our proximity to Chinatown and the great bars and restaurants, I definitely did not love the sounds, smells, cars, people, and sirens that were constantly outside our door.
And yet, cheap and tasty dumplings weren't enough to keep us in the LES. Maybe we outgrew the neighborhood but at some point, we were getting a little tired of the cars, people, and sirens that started the moment we stepped out the door.
So, once we came back in March, we decided to move to Brooklyn! I'm 9 months in and we're really into it – the area (Downtown Brooklyn) is super convenient and our apartment is super quiet. It's not the tree-lined Brooklyn we imagined, but cobblestone Brooklyn is literally a block away. I've also actually enjoyed having a subway commute again. The only downside is that there is no decent Chinese food (so if anyone has a tip, please share!) 😂😭
👨‍💻 New Job
When I left Timehop, I wasn't sure what I wanted to do next. After a bunch of exploring, I decided to head to Instagram. There were a bunch of reasons (happy to share if interested in hearing them!) but it boiled down to personal growth opportunities, a better work life balance, and, simply, loving the product. I was on Instagram all day anyway – might as well get paid for it right? 😅
If I'm being honest, I wasn't initially sure that this was the right thing for me. If you had told me a few years ago that I'd be working at a big tech company, I would have laughed in your face. Luckily, it has proved to be a good place for me at this stage. As with anything, there are pros and cons but, on balance, it has been a positive experience.
I also started writing iOS again, which has been feeling really good. I haven't written a meaningful amount of iOS since probably ~2014 when I started focusing on scaling our backend at Timehop. It has been a nice to start off my new job working on stuff that I can visually point to. Plus, my antiquated Objective-C knowledge is still useful at Instagram. 😅
🦖 Timehop
Meanwhile, I'm really proud of what the team is achieving at Timehop.
This year, they built their own ad server, integrated with Alexa, started bringing some #tbt to Spotify, and gotten a love letter in the NYTimes. And hit profitability to boot!
So in short, they're kicking ass and I'm excited to see what happens in 2019.
Also, Abe squishy 😍
📷 Photography
This year, I got to use my camera more. I've had more time to dabble in Darkroom (my app of choice) and am learning a lot. It also helps that my new teammates at Instagram are really good photographers and that always inspires me to improve.
I still have a long way to go but I think I'm making progress! I've started an Instagram account to pull the curtain back on how my editing is going: @bdotdub.beforeandafter
Photos taken by month
Day with Most Photos
December 6th
Total Pixels Shot
212,568,984,540
If printed, from Brooklyn, it would reach...
Pyeongchang, Korea
Site of the 2018 Winter Olympics!
Percent Photos (vs Video)
Hours of Video Shot
6.26 hours
...or 13 mins short of 2 "Titanics"
💪 Fitness
According to Strava, I rode my bike a mere 722 miles this year – a far cry from the 2,184 miles I rode in 2017. For some context, the last time I rode less than 1,000 miles was 2013, when I first picked up road biking. This was partially because we were still traveling when the season started, and then, once we got back, I got pretty busy with our move and my new job. I definitely noticed that I was slower and out-of-shape this year, so here's hoping I do better next year.
I am fortunate enough to have lunch and an abundance of snacks at work. While I appreciate the free food, my scale does not. After starting my new job, I went up about 5 lbs but am finishing the year out only 0.5 lb over (yay).
Weight
Steps by Time of Day

Steps graph courtesy of Gyroscope
📱 Social Media Usage
My usage of Instagram declined once I started working there, but has pretty much gone back to normal. I chalk that up to onboarding and being focused on getting up to speed as fast as possible.
In January, I got really frustrated at Twitter and decided to take a break from it. I felt like every time I opened the app, I would just get angry or sad and decided I didn't need it my life. I deleted it off of my phone and now only occasionally check it on the web. I thought I'd have a hard time weaning off but it was much easier than I thought.
Despite working at Facebook, I still don't use it much, except maybe for subtle asian traits 😂
Tweets
91
(vs 1,025 in 2017)
📹 1 Second Everyday
I also completed my sixth(!!) 1 Second Everyday video. I've said it before, but it's one of the most rewarding habits I've picked up.
I've embedded the 2018 video at the bottom of the post.
---
Looking Forward
I'm not usually one for resolutions, but here are things I'm focusing on for the new year:
🚴‍♂️ More Cycling
I do miss being on my bike for many hours when the weather is nice. It's also pretty much the only form of exercise I actually enjoy, which leads me to…
💪 Get More Fit
I didn't pay too much attention to my fitness or what I ate this year. I'm blaming this on the new job and new apartment 😏. Now that I'm settled in on both, hopefully I can make some progress here!
📝 More Writing
I feel like this has been on my list every year since forever (and probably on yours too). The one sign that gives me faith that I'll actually do this is that I have been writing a weekly summary at work every week since I started. I summarize what I accomplished, what I read, and what insights I gleaned from the reading.
I'm hoping I can start writing outside of work on a more regular cadence. If you're interested, you can sign up for my email list here.
📖 Read More
I'm a terrible reader. I'm slow and lose interest really quickly. I want to change that so I'm aiming to get through 6 books. I know that it probably sounds really unambitious but going from maybe 1 book this year to 6 will be a 600% improvement!
📺 Less Youtube
Watching Youtube is a time-wasting, guilty pleasure of mine and I hope to reduce how much I consume. Far too often, I come home and put on GCN or Colbert (or my most esoteric favorite Langfocus) and easily lose an hour (or three) without even noticing.
---
2018 was a good year – saw some amazing places, found a new home, found a new job, and spent a bit more time with friends and family. I'm feeling excited for 2019 and what it has in store! Thanks for reading this far 😁
Special thanks to Laura for feedback and edits on this post!
And special thanks to Anand, Jehiah, Feltron, Aaron, and everyone else who have created beautiful data visualizations that inspired me over the years.